Find Used Ford Engines For Sale
Save Time
Stop wasting phone calls! Make one enquiry & contact a large network of junk yards.
Compare Prices
Salvage yards contact you with their prices and availability.
Buy Engines Direct
No middle man costs! Buy directly from Ford junk yards.












Source A Used Engine For Any Ford Fast!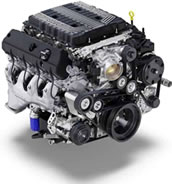 Our website will make it easy for anybody to source Ford motors for sale from salvage yards all over the US, offering you an advantage to quickly fix your Ford ! Simply call us or complete the form and await the salvage yards to contact you with an estimate. Check out the engine buying guide.

Contact Our Network Of Ford Junkyards & Auto Wreckers
Latest Ford Engine Queries
Submitted

customer-name

vehicle-model

engine-size

customer-message

2020-09-05 05:19:09 +00:00

James A Robbins

f 150

5.0

looking for a good price

2020-08-28 18:19:09 +00:00

John

Edge

3.5L

Hello - looking for a used engine with fewer than 65K miles for my 2011 Ford Edge.

2020-08-26 14:54:12 +00:00

Lanny Wade

Ranger

2.9 L

What do you want me to say ?

2020-08-21 17:08:47 +00:00

BILL WOODS

EXPEDITION

5.4L

RI LOCATION ONLY!

2020-08-13 18:22:07 +00:00

Glenn

Edge

3.5

Need engine

2020-07-27 21:16:35 +00:00

ADAM

F350-SD

6.8

LOOKING FOR A GOOD USED ENGINE
LESS THAT 120K.


2020-07-09 02:57:30 +00:00

Michael

F-150

4.6 L V8 TRITON

Need complete engine

2020-07-04 01:59:17 +00:00

Shane Kostelec

Edge

3.5

Need a 3.5 engine low mileage at a great price

2020-07-01 12:38:00 +00:00

Ricardo

Mustang

4.6L

Price of engine and installer

2020-06-24 14:55:49 +00:00

Stephen Duffy

Expedition EL

5.4

Please quote me a cost for an engine

2020-06-11 22:49:58 +00:00

Tom Martin

F-250

460

Need to replace the 400M in my 1979 F-250, thought I'd go with a running 460 (why not?)

2020-06-11 22:48:34 +00:00

Tom Martin

F-256

460

Need to replace the 400M in my 1979 F-250, thought I'd go with a running 460 (why not?)

2020-06-05 23:48:13 +00:00

Zac

Pinto

2.3

For a wood chipper

2020-05-31 09:50:25 +00:00

B Janssen

F150 Raptor

6.2l

Looking for a 6.2l ford raptor engine.
Preferably low mileage and as complete as possible.
Also preferably with 6r80 transmission and bw transfer case.
Im located in the Netherlands but can arrange shipping from usa.

2020-04-14 18:16:45 +00:00

Francis Mitchell

Thunderbird

428

Am interested in a Ford 428 regardless of year

2020-04-08 20:36:35 +00:00

Nathan Bentley

f100

300

looking for a ford 300 out for an f100 no core available

2020-03-12 22:29:35 +00:00

Cole W Neuman

Ranger

2.3 L

Looking for engine

2020-01-16 00:54:37 +00:00

Alicia Vaquera

Escape

2.3 liter

2.3 l.motor
Tips For Buying Used Engines
Past Customer Enquiries
About Ford
The Ford Motor Company is an American automotive group that builds cars under its own name Ford and Lincoln. Ford cars are sold worldwide. In 2017, the group was the fifth largest car manufacturer in the world.
Activities
Ford is one of the largest automobile manufacturers in the world. In 2019, the company had 190,000 employees and 55 factories and eight research and development sites. The cars are sold worldwide under the Ford and Lincoln brand names. The company has its own financing department for customers who want to buy cars with a loan. Ford has over 10,900 dealers for sales, 10,000 of which only sell Ford vehicles and the remaining 1,000 sell Ford and Lincoln cars or only Lincoln passenger cars.
In 2019, Ford sold 5.4 million vehicles, 2.4 million of which in the U.S. home market. In Europe, the United Kingdom and Germany are the main markets for Ford. The second market is the People's Republic of China with 0.5 million vehicles, a sharp decline compared to 2017 when 1.2 million vehicles were still sold. Here Ford collaborates with Chongqing Changan Automobile Co. in the joint venture Changan Ford Automobile Corporation. This 50/50 joint venture has five assembly plants with a production capacity of 1 million vehicles per year, as well as a factory for engines and one for gearboxes.
Each year, the company spends about 5% of its total turnover on the development of new models and production techniques.
Ford's Marketshare
Ford has a worldwide market share of between 6% and 7%, which is about twice as high in the US home market. Turnover is mainly generated by car sales and to a small extent by financing activities. The results fluctuate strongly, until 2009 Ford suffered a loss, which peaked in 2008 due to the effects of the credit crisis. From 2009, things are going better financially. The very high profit in 2011 was partly the result of a very large tax windfall. North America is the most important market and almost all of Ford's profits are achieved here.
in billions of dollars, unless stated otherwise
Year 
Car sales
(in million)
Worldwide
market share
Market share
in the US
Revenue
Net result
1960
5.4
0.5
1970
14.8
0.5
1980
43.5
1.2
1990
96.9
3.8
2000
163.9
7.2
2006
16.0%
156.7
-12.6
2007
14.6%
168.9
-2.8
2008
14.2%
143.6
-14.8
2009
15.3%
116.3
2.7
2010
16.4%
128.1
6.5
2011
5.7
16.5%
135.6
20.3
2012
5.7
6.9%
15.2%
133.6
5.6
2013
6.3
7.3%
15.7%
146.9
7.2
2014
6.3
7.2%
14.7%
144.1
3.2
2015
6.6
7.3%
14.7%
149.6
7.4
2016
6.6
7.2%
14.6%
151.8
4.6
2017
6.6
7.0%
14.7%
156.8
7.6
2018
6.0
6.3%
14.1%
160.3
3.7
2019
5.4
6.0%
13.8%
155.9
0.05
History of Ford
Henry Ford was born in 1863. He became fascinated with machines when he learned to work with a stationary steam engine. After several jobs in that sector, he became an engineer at the Edison Illuminating Company in 1891. Two years later, he was promoted to chief engineer there. Ford began experimenting with gasoline engines and had a single-cylinder engine running in late 1893. Henry demonstrated that engine to his wife Clara on the kitchen counter. On June 4, 1896, he completed his own quadricycle, after which he immediately made the first night test drive.
In 1899, Ford and other investors founded the Detroit Automobile Company. The company went bankrupt as early as 1900 after a small car production. A year later, a restart with Henry Ford took the helm. He renamed the company the Henry Ford Company. The company went bankrupt three months later, leaving Ford and several other partners. After a new restart, that company would eventually become Cadillac.
The beginning
On June 16, 1903, Henry Ford and eleven investors in Michigan founded the Ford Motor Company with seed capital of US $ 28,000. Henry Ford exchanged the plans of his car and the 17 patents for 255 shares and became chief engineer and vice president. Auto production started in a converted car factory in Detroit with 10 employees, who produced a few copies per year. The first model was the Ford Model A which cost US $ 750. Ford focused on cars for the common man at affordable prices. Ford also introduced the option to add extras at extra costs. For example, he offered an optional leather roof for US $ 50. On August 17, 1904, Ford opened its first overseas branch. Ford Motor Company of Canada started production in a small new factory in Walkerville, Ontario in 1905.
As early as 1906, Ford grew into the largest automobile manufacturer in the United States. Henry Ford became general manager and major shareholder. On October 1, 1908 the company introduced the successful Ford Model T. The model was first made in the Piquette factory . In 1910 production moved to a much larger factory in Highland Park. The legendary Model T would eventually become one of the most successful car models ever. Production did not end until 1927 after 15,458,781 units were built.
New brands of Ford
In 1985, Ford launched the new Merkur brand in a new attempt to sell European models to the U.S. market. That had already been tried – and succeeded – in the 1970s with the Ford Capri. The word Merkur is the German word for Mercury and the cars were assembled by Ford of Europe in Germany. The brand has only sold two models in North America: the Merkur XR4Ti, – in Europe the Ford Sierra – and the Merkur Scorpio ( Ford Scorpio). Both models were very successful on the European market but were poorly sold in America. Merkur was discontinued in 1989. There are several reasons for the failure: the name that is difficult to pronounce – the advertisers insisted on using the correct German pronunciation merkoer – the unusual design of the cars in America and the exchange rate fluctuations between Germany and the US.
In 1987 Ford took a majority stake in the British sports car brand Aston Martin. This was not exactly a profit maker in house, but a prestige brand. Aston Martin had gone bankrupt three times in the past and, for example, produced only 42 cars in 1992. Ford took full ownership in 1994 and then things started to go in the right direction. In 2005, 4400 copies were sold and a profit was made for the first time in about 40 years. The brand ultimately wants to get 5000 pieces per year. Still, Aston Martin was put up for sale in 2006 to offset Ford's red numbers.
In 1989 Ford Jaguar – another British prestige brand – took over. Ford audited the entire company and the entire range was revised. Production quality, which had not been too good in previous years, also started to improve. Among other things, the flagship, the XJ , showed this. Despite this, Jaguar has never made a profit since the acquisition, and it was sold again in late 2007.
1991-1994 Ford Explorer
On December 30, 1987, Park Ridge Corporation, a company founded by Ford, acquired the car rental company The Hertz Corporation. The two merged in 1993 and a year later Hertz was taken over by Ford, which acquired 54%. In 1997, Ford listed 19% of Hertz on the stock exchange. In March 2001, 18.5% of those shares were repurchased. In December 2005, Hertz was sold for US $ 5.6 billion (€ 4.4 billion) to a group of US investment companies. Including a mountain of debt of US $ 9.4 billion (€ 7.4 billion), sales are worth US $ 15 billion (€ 11.8 billion). Ford wanted to use the sale to bring in money and to divest a non-core business.
In the early 1990s, Ford also formed the basis of the Sports Utility Vehicle. The 1991 Ford Explorer was the best-selling SUV in the US for 12 years. That Explorer was the subject of a heavy loss of face for Ford in 2000. Hundreds of accidents that Ford knows of bad tires had already happened. Under pressure from massive media coverage, Ford recalled 13 million of those tires, which came from Bridgestone, costing the automaker US $ 3 billion (€ 2.36 billion). In May 2001 Bridgestone dropped Ford as a customer. After a government investigation, the tires were indeed the main cause of the accidents.
In the late 1990s, various car groups, including GM and FIAT, were interested in Volvo. Ultimately, Ford won the battle and in 1999 it took over the Swedish car manufacturer for US $ 6.45 billion (€ 5 billion). That was then still possible since Ford that year still made US $ 6.57 billion or about € 5.17 billion profit. Volvo strengthened Ford's luxury car market and was intended to partner with other luxury brands, notably Lincoln and Jaguar.
In 1994 BMW took over the Rover Group and took over Land Rover in-house. In 2000 it sold the latter to Ford Motor Company. The SUV brand was incorporated into the Premier Automotive Group, which was founded in 1999 and has been quite successful ever since.
On October 30, 2001, William Clay Ford took up the position of CEO and Ford headed another member of the Ford family for the first time in over 25 years.
Current North American Ford Models
Ford E-Series Wagon
Ford Edge
Ford EcoSport
Ford Escape
Ford Expedition
Ford Explorer
Ford F-150
Ford F-250, also called Super Duty
Ford Fiesta
Ford Flex
Ford Focus
Ford Fusion
Ford Mustang
Ford Taurus
Ford Transit Connect
Ford Transit
Browse Junkyards By State
AMAZON ASSOCIATES DISCLOSURE
Used Engine Finder is a participant in the Amazon Services LLC Associates Program, an affiliate advertising program designed to provide a means for sites to earn advertising fees by advertising and linking to Amazon.com
EBAY PARTNER NETWORK DISCLOSURE
Used Engine Finder is a participant in eBay's eBay Partner Network affiliate program, and is authorized by eBay to retrieve all the listings for relevant listings appearing on eBay and present them to you in an easy-to-use format.