Online Automotive Car Parts Marketing
Let us help you sell more engines!











Take Your Business To The Next Level!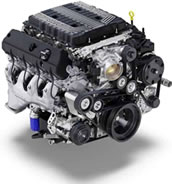 Every day thousands of customers are looking online for used engines for sale and if you don't have a website that is ranked highly in the search results, then you are seriously missing out on thousands of doallrs in lost revenue.
Let us send you an additional stream of customers that are in despearte need in replacing their engines. Regardless the size of your business, let us help you quickly sell your stock!
Complete the sign up form to get started today!
Date

City

Engine

Requirements

2020-12-27 19:48:01 +00:00

Englewood Co

5.4

Long block 4x4

2020-12-27 08:38:08 +00:00

Clarinda

223 cubic inch or 240

i would like a good running motorASAP, thanks carguy in iowa


2020-12-26 20:20:17 +00:00

Naoma

LOOKING FOR MOTOR WITH LOW MILES


2020-12-26 20:15:43 +00:00

Albuquerque

5.7

Short block

2020-12-25 19:19:34 +00:00

Selma Alabama

V6

Engine

2020-12-24 12:48:25 +00:00

Mt olivet

3.0

This engine should be made before 7/99

2020-12-24 12:48:21 +00:00

Mt olivet

3.0

This engine should be made before 7/99

2020-12-23 20:05:08 +00:00

Redlands

3.0

N51 low miles

2020-12-23 07:21:32 +00:00

Wilmington ca 90744

4.8L

Looking for 4.8L 2006 Silverado 1500 local

2020-12-23 05:30:21 +00:00

Deltona florida

4.6litre

Need used motor

2020-12-23 05:05:12 +00:00

Brainerd

4.2

Looking for good used 4.2 engine assy

2020-12-23 04:12:11 +00:00

Westerville

3.2

Low miles

2020-12-23 00:00:51 +00:00

Tampa

Hi

2020-12-22 13:54:52 +00:00

Bonnieville

2.8

This engine is for a 1988 Pontiac fiero

2020-12-22 13:54:49 +00:00

Bonnieville

2.8

This engine is for a 1988 Pontiac fiero

2020-12-21 17:23:09 +00:00

Houston

V8

I need a used engine

2020-12-21 08:23:12 +00:00

Lake City

364

Prefer under 100k miles. Thank you in advance

2020-12-20 18:15:44 +00:00

Dublin

I'm looking for an engine to put in my 1965 Ford mustang, preferably a 351 small block or anything out of a newer mustang engine and transmission

2020-12-20 07:53:11 +00:00

Pontiac

5.7

low miles

2020-12-19 20:54:23 +00:00

Delphos

5.7L

Looking for a complete engine with harness and ECM. Looking for a 5.7L, 6.1L, or 6.4L Hemi. Doing a swap into a Jeep. Prefer to be able to get an engine, trans and associated harnesses and control modules for a 4x4.

2020-12-19 15:56:18 +00:00

Charles Town

427

I am looking for this specific numbered engine.



2020-12-18 21:37:25 +00:00

Indianapolis

3.6L

Looking for a used engine.

2020-12-18 05:02:19 +00:00

Cincinnati

3.3

Looking for prices

2020-12-18 02:12:16 +00:00

East Bethel

4.6

Looking for a used engine

2020-12-17 18:42:26 +00:00

Prattville

2000 dodge dakora engine needed - automatic tran s 2 wheel drive -- year 2000

2020-12-17 18:40:36 +00:00

Deatsville

3.9

Need engine for 200 dodge dakota 3.9 --automatic

2020-12-17 05:56:04 +00:00

glendale arizona

v8

just wanting.to know how much my engine is worth used
thanks

2020-12-16 13:58:54 +00:00

Richmond

2.5

Looking for used engine of 2011 Subaru Forester

2020-12-15 21:52:05 +00:00

Helena

5.7

I need an engine for my 2013 ram 1500 5.7 hemi.

2020-12-15 16:21:15 +00:00

Moses Lake

5.7

need engine
Browse Salvage Yards By State