Find Used Nissan Engines For Sale
Save Time
Stop wasting phone calls! Make one enquiry & contact a large network of junk yards.
Compare Prices
Salvage yards contact you with their prices and availability.
Buy Engines Direct
No middle man costs! Buy directly from Nissan junk yards.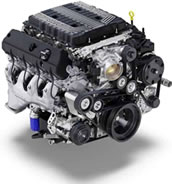 Find A Motor For Any Nissan Quickly!
We make it straighforward for you to locate Nissan motors for sale from scrap yards throughout the the US, giving you a better chance to swiftly repair your Nissan ! Simply give us a ring or submit the form and allow the relevant suppliers to call you you with a price. See the engine buying guide.
Get Engine Prices From A Network Of Nissan Auto Wreckers
Used Nissan Engines For Sale
| Date | Vehicle Model | Year | Engine | Customer City | Comments |
| --- | --- | --- | --- | --- | --- |
| 2020-09-11 00:18:40 +00:00 | Frontier XE | 2002 | 3.3l SOHC | Boyne City | Looking for a used, preferably, lower mileage 3.3L, single overhead cam engine for my Nissan Fronter XE truck . Please contact me with what you have and your location. Thanks John...... |
| 2020-09-03 14:35:47 +00:00 | frontier | 2015 | 2,5 | spring Valley | Want a quote on my email for this engine described above |
| 2020-06-27 14:40:53 +00:00 | Altima | 2005 | | Lanham | Looking for and engine and installation if possible. Please email when possible |
| 2020-06-08 22:39:18 +00:00 | | | | San Antonio | I drive a 07' toyota Rav-4 with a 3.5 v6. I'm looking to replace the engine with the corresponding 400 HP supercharged GRE-FE engine in lotus Evora's |
| 2020-05-08 15:28:10 +00:00 | Armada | 2004 | 5.6 | Allentown | Trying to locate a price friendly replacement engine |
| 2020-05-01 03:32:46 +00:00 | Sentra | 2011 | 2.0 | Selma | Im interesting in low mileage |
| 2020-04-27 16:10:03 +00:00 | Maxima | 2003 | 3.5 | Georgetown | Must be in good shape |
| 2020-03-19 00:12:37 +00:00 | Bentayga | 2017 | 6.0L W12 F DOHC 48V | Austin | I want a used Bentley Bentayga 2017 used engine |
| 2020-02-17 13:40:54 +00:00 | 560 SL | 1988 | V8 | Katy | Need complete running engine. Original timing chain skipped and broke both cam towers. Assuming the lower half is good |
| 2019-10-29 19:20:20 +00:00 | | | 1.2 | | |
About Nissan
The Nissan – Renault alliance
In 1999, the Nissan – Renault alliance was concluded through Louis Schweitzer for Nissan and Carlos Ghosn for Renault, the latter being the N ° 2 of the French brand. Renault therefore bought 44% of Nissan's capital and Carlos Ghosn took over the management. He was then the first foreign manager to head a Japanese car manufacturing plant. Nissan CEO Ghosn is developing an ambitious relaunch project: the N – R – P, for Nissan – Revival – Plan. The NRP consists mainly of a drastic reduction in costs, a policy which essentially aims to suppress jobs: 21,000 jobs throughout the world will be cut to save the company.
Nissan's rebound
The synergy created by this new, particularly dynamic and determined shareholder, enhances Nissan's image and image on the international scene. The Nissan – Renault alliance is relaunching the Japanese brand, which is therefore once again very competitive in the international automobile market. The Nissan – Renault alliance has produced the results initially expected. Currently, this group is ranked fourth in the world. As a sign of this dazzling renaissance, in 2009, a tower of around one hundred meters in height was completed in Yokohama Bay, to house the group's new head office. The full development is taking shape again.
The 2000s
In 2001, Nissan returned to growth: the company made profits. In 2003, Nissan opened a European automotive design center in London. That same year, the group finally managed to erase all of its debt. Nissan is in 2004 the most profitable automobile manufacturer on an international level. In 2005, Nissan put its first wind farm into operation, located in Sunderland, on the west coast of England. Growth continued and in 2006, Nissan launched its "Infiniti" range on the Russian market at the Moscow Motor Show.
That same year, the brand embarked on an ecological project: the Green Program of 2010. In 2007, construction of a factory in Saint-Petersburg began; Morocco will take over for the construction of an industrial complex on its soil. The globalization of the Nissan industry was only in its infancy and will continue to this day.
Technological alliances
In 2010, Nissan the Nissan – Renault group joined forces with Daimler AG for a major strategic cooperation, particularly for 3 and 4 cylinder engines for both gasoline and diesel engines. In addition, Daimler will supply the Russian Infiniti range with 4 or 6 cylinder engines. Cooperation therefore concerns the future Smart Fortwos and the Renault Twingo, both in their petrol and electric versions. It is therefore a new common architecture that will govern the development and construction of small cars and more particularly the Twingo and Smart: their launch is scheduled from 2013, gasoline and electric versions. In addition, the powertrains will be brought together;
Looking to the future
Consolidated in its international influence, the Nissan group plans to reactivate its original brand, the famous Datsun which marked the beginnings of Nissan. Datsun's relaunch plan would hit the low-cost market, creating a new dimension in the Nissan industry. Nissan's low-cost vehicles would be marketed at around 4,600 euros, or 500,000 yen. These low-cost vehicles are intended for the market of emerging countries, such as Mexico, Brazil but also China. The objective of such a project is to align itself with the Dacia market, a low-cost car of its partner Renault, which is very successful on the global low-cost automobile market.
Nissan Car Models
Sedan or hardtop
Station wagon
Coupe
Hatchback
Minivan or monocab
SUV or SUV
Pickup
Open body
Liftback
Hatchback 3 doors
Truck
SUV 3 doors
Bus
Chassis
Browse Salvage Yards By State