Find Used Toyota Engines For Sale
Save Time
Stop wasting phone calls! Make one enquiry & contact a large network of junk yards.
Compare Prices
Salvage yards contact you with their prices and availability.
Buy Engines Direct
No middle man costs! Buy directly from Toyota junk yards.












Find Quality Second Hand Toyota Engines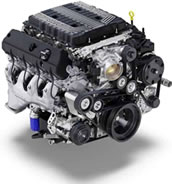 We make it straighforward for anybody to buy Toyota engines for sale from scrap yards across the USA, giving you a better chance to swiftly repair your Toyota !
Just give complete the form and allow the relevant Toyota salvage yards to contact you with an estimate. Check out our engine buying guide.

Contact A Network Of Toyota Auto Wreckers
Used Toyota Engines For Sale
Date

Vehicle Model

Year

Engine

Customer City

Comments

2020-11-19 18:46:15 +00:00

highlander

2003

3.0

coon rapids

need a toyota highlander engine. 3.0 4wd 2003

2020-10-25 15:23:54 +00:00

Tundra

2008

4.0

Houston

Need pricing on used engine for 2008 Toyota Tundra 4.0L.

2020-10-11 22:50:28 +00:00

toyota tundra

2002

4.7 l

Birmingham al

need engine assembly

2020-10-11 22:50:27 +00:00

toyota tundra

2002

4.7 l

Birmingham al

need engine assembly

2020-09-10 13:41:05 +00:00

Rav4

2008

2.4

cranston

Looking for an engine

2020-09-08 08:42:12 +00:00

Hilux

2018

2.4

Johannesburg

I am in south africa. If you have a supply of these engines please send me a price

2020-08-16 17:59:40 +00:00

Supra

1988

Covington

2JZ

2020-07-21 23:30:36 +00:00

Corolla

2003

Merced

2003 Toyota Corolla type s Manuel , looking for a engine

2020-07-16 20:35:09 +00:00

camery

1998

2.2

west charleston

looking for a used engine.

2020-07-15 14:14:15 +00:00

Camry

2007

2.4

Moulton

Im looking for a replacement motor for my non hybrid 2.4 camry due to mine having a major oil leak

2020-07-11 21:04:19 +00:00

Celica

1984

22r

Holland

Looking for a running 22r engine for a 1980-84 Celica or truck. My truck is 2wd

2020-07-08 19:43:39 +00:00

4 Runner

2008

4.0 L 6 cil

Miami

engine used 4.0 L 1GR-FE V6 with gasoline fuel injection with VVT-i

2020-06-08 22:39:18 +00:00

San Antonio

I drive a 07' toyota Rav-4 with a 3.5 v6. I'm looking to replace the engine with the corresponding 400 HP supercharged GRE-FE engine in lotus Evora's

2020-06-07 14:44:32 +00:00

4runner

2000

3.4

Charleston

vodz hhghh hhg

2019-11-21 13:42:43 +00:00

Camry

2008

2.4l 4-cylinder

East Brunswick

We need the complete car engine below ,

Get back to us with the Mileage , price and availability .

Thanks

2019-10-29 19:24:30 +00:00

1.2

2019-10-29 19:20:20 +00:00

1.2
10 Of The Greatest Toyota Engines Ever
Tips For Buying Used Engines
About Toyota
About Toyota
Toyota Motor Corporation is among the top three largest car manufacturer in the world. In terms of sales numbers, Toyota, General Motors and Volkswagen AG compete for the top spot, all three producing around 10 million vehicles annually. The Japanese company is part of the Nikkei 225.
History
A Japanese entrepreneur, Sakichi Toyoda, invented a weaving machine in the late 19th century that automatically stopped when the thread broke. This allowed one worker to manage multiple machines, where previously one worker per machine was required to stop the machine if the wire broke. An English company paid a large amount to build the weaving machine in Europe . Toyoda's son, Kiichiro Toyoda, received this money to start his own company. Kiichiro decided to become a car manufacturer.
Production of the first AA model began in 1936. A year later, the factory was renamed Toyota Motor Corporation . Kiichiro Toyoda set a goal to build the best cars in the world. Shortly after World War II , a quality control system for cars was introduced under the name "Toyota production system", which later became known worldwide as Lean manufacturing . The Toyotas (like so many Japanese car brands) quickly became known for their reliability. Kiichiro Toyoda's goal was successful in that regard. The company is known for a special corporate philosophy known as 'Toyotism'; it was the first company to do it just in time-concept introduced as production method; a thought of Toyota's production chief Taiichi Ohno . Toyota is still a forerunner in various quality management and production management principles. The Toyota Production System has since been copied by several companies, such as Caterpillar and DAF .
The best-selling model is the Toyota Corolla. After its introduction in 1966, the Corolla became so popular that the model was quickly exported to seven countries. A few years later, the demand for Corolla's worldwide had increased so much that Toyota decided to build an entirely new factory for this model. In 1969 , Toyota exported approximately 10,000 Corollas per month, and that number had doubled a year later. The millionth Corolla was produced four years after the introduction of this model. Another year later, the millionth Corolla was exported.
Mainly for the Japanese market, production of the Toyota Century started in 1967, which is considered to be Toyota's flagship. The Century's first model was based on the Crown Eight, a more luxurious version of the S40 series Crown. The first generation Century (G20, G30, G40) was produced from 1967 to 1997. The second generation G50 series was made between 1997 and 2016. The third generation (G60) started in 2018.
The Toyota Prius also caused a stir. When launched in 1997, it was the world's first mass-produced hybrid car . It is also the best-selling hybrid car to this day. The competition comes mainly from Honda who produced the Honda Civic Hybrid in 1999 , and later the Honda Insight. The latter and the Toyota Prius are currently the most sold hybrid cars on the Dutch and Belgian market, in addition to a number of models from Toyota's luxury brand Lexus. In 2003 , about 100,000 copies of the Prius were produced. In 2004a new and improved Prius model appeared on the market, which was even more economical. A new milestone was reached in 2008 : 1,000,000 units.
Toyota introduced the Toyota Mirai in 2015; Japanese for the future. It is the successor to the Prius, of which more than 8 million have been sold since its introduction. The Mirai is a hydrogen car, and Toyota aims to eliminate petrol or diesel engines by 2050. Due to the use of hydrogen, the only emission is water. Toyota indicates that the total carbon dioxide emissions over the entire life of the vehicle are 50% to 70% lower compared to conventional petrol or diesel vehicles. The vehicle has a range of 550 kilometers and refueling takes no more than 5 minutes. This is much faster than an electric car on a charging pole. The disadvantage is that it requires special filling stations that are up to five times more expensive than normal petrol stations.
In Europe, Toyota has a market share of 5 percent. In the first quarter of 2007, Toyota became the largest automobile manufacturer in the world. General Motors , which was the largest for 76 years, dropped to second place. Toyota is aiming for a 15 percent market share worldwide.
In 1999, Toyota acquired a 51% majority stake in the Japanese small motor vehicle manufacturer Daihatsu. Daihatsu produces these small vehicles for sale under its own name, but also for Toyota. In January 2016, it was announced that Toyota wants to acquire all Daihatsu shares. The transaction is worth EUR 2.9 billion and will be completed in August 2016. Daihatsu will focus more on the small car market, leveraging Toyota's sales experience and dealer network.
Key figures
Toyota produces about 9 million vehicles per year, of which about 4 million in Japan. Toyota has a worldwide market share of just over 10%. In the fiscal year ended March 31, 2014, 2.4 million vehicles were sold in Japan, and the US alone sold 2.5 million units more. In 2014, a third of sales were generated in Japan, a third in the United States, and other sales were generated in the rest of the world. The company spends around 800 billion yen a year on research and development , which is about 3.5% of sales. The company has nearly 340,000 employees.
In 2009, the company made a loss for the first time since 1950. The loss was 437 billion yen (3.3 billion euros), mainly due to a sharp decline in car sales as a result of the credit crisis. Toyota had a production capacity of 10 million vehicles in that year and these costs weighed heavily on the results.
Toyota has a broken fiscal year running from late March to early April the following year. Below is an overview of the car sales and financial results of the company up to the closed financial year as of March 31, 2018:
Browse Junkyards By State
AMAZON ASSOCIATES DISCLOSURE
Used Engine Finder is a participant in the Amazon Services LLC Associates Program, an affiliate advertising program designed to provide a means for sites to earn advertising fees by advertising and linking to Amazon.com
EBAY PARTNER NETWORK DISCLOSURE
Used Engine Finder is a participant in eBay's eBay Partner Network affiliate program, and is authorized by eBay to retrieve all the listings for relevant listings appearing on eBay and present them to you in an easy-to-use format.